Single-Color LED Light Kit
Color
Style
Premium LED Light Strips Kit
Premium LED Strips ONLY (No Kit)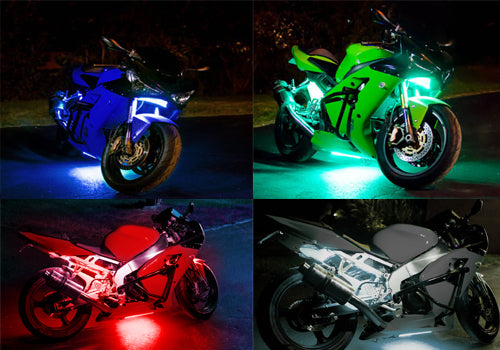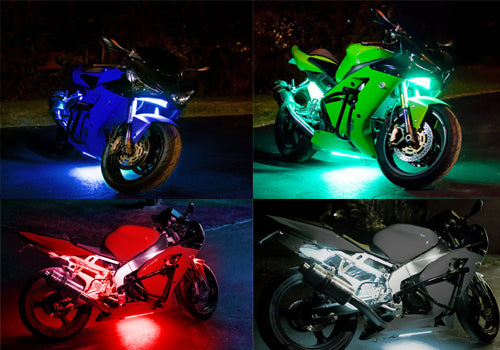 Excellent product
Received my leds in a timely manner. Following the diagram that came with the order made the task simple. I put the lights on my bike and, presto, light city! Lights look so good on my bike. I still have two other colors yet to put on at a later date. Great company to deal with. Will buy again fromRead More them. Buy with confidence!
nice product
The product arrives quick and is fairly easy to install. Looks great, really bright at night. Product has been on my bike for around 4 months, and seems to be holding up very nice. Only thing I can nitpick about is that I need only 1 more strip, and I have to buy several. Other than that, niceRead More product.
Excellent Products
I was very impressed with the brightness of the LED strips... I had one bad strip and they replaced it for me...Very good service...I will use them again... Thank you so very much for your products...Very happy with the Illuminator team...It would be nice to be able to mix the color choices...
Wires are sub-par
The lights are amazingly bright and the adhesive is good. But the wires that come with the kit are very thin. So when I clamp the connectors on the wires, they are breaking the copper wires inside the wire. Other than that, I like the product.

Previous Product

Next Product